Learn About the New MyINFINITI Smartphone Application Available Now for Download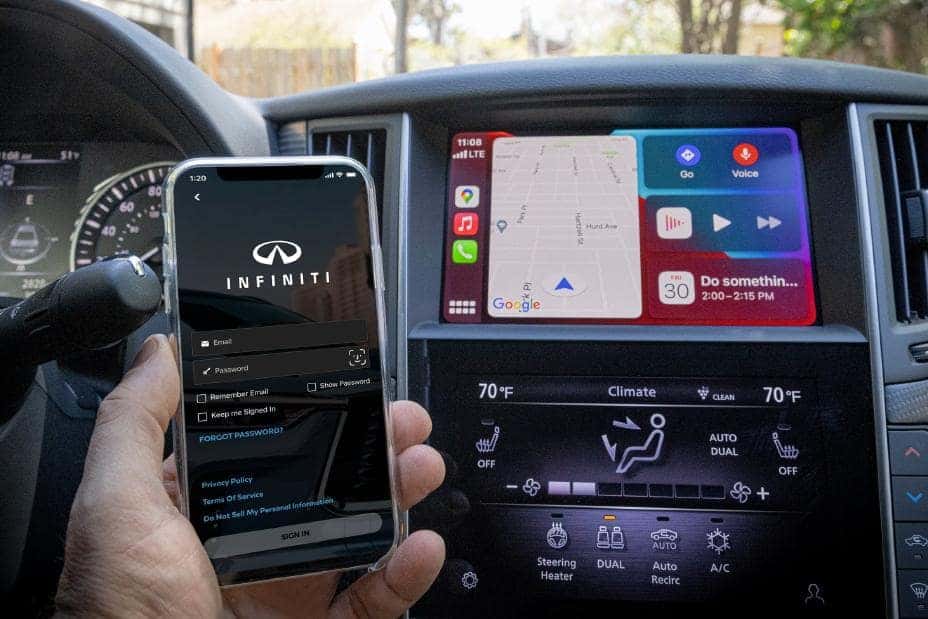 Take Advantage of the New MyINFINITI Smartphone Application
Looking for an interactive and convenient way to check on the status of your INFINITI, or have access to a plethora of other features? The new MyINFINITI application available on both the Google Play Store and Apple App is a great way to have everything you could want as an owner of an INFINITI in one location. Mike Ward INFINITI in Highlands Ranch, CO, highly encourages owners of compatible INFINITI models to download the application and take advantage of all the various systems and content that you can access from the app. 
What Can You Do with the MyINFINITI Application?
Remote Vehicle Access – If your INFINITI is capable of using this service, you can make accessing your vehicle quick and easy before you even reach it. With a simple press of the button, you can start up your INFINITI from the application, along with unlocking or locking the vehicle. This makes the app ideal for getting your INFINITI started on cold days where you want the interior to be nice and warm before you step inside. 
Vehicle Information – You can see relevant information about your INFINITI from the various menus available on the application. Among the details you can access from the MyINFINITI app are the vehicle's current location, estimated remaining mileage on the current tank of gas, and more. You can also access the vehicle's service history to track what services you have already done and when so that you can plan out your next maintenance appointment. 
Service Appointment Scheduling – Speaking of appointment scheduling, the application will make this process quick and easy for you. You can choose a preferred INFINITI retailer from the application as your go-to service provider. Mike Ward INFINITI is pleased to be a preferred destination for INFINITI owners across Colorado, and this application makes scheduling with us an even more convenient experience! You can also speak with a live service desk associate from the application if you need answers immediately. 
(Photo Credit: INFINITI)