Learn About the INFINITI Premium Care Program & the 2023 INFINITI Q50 Sedan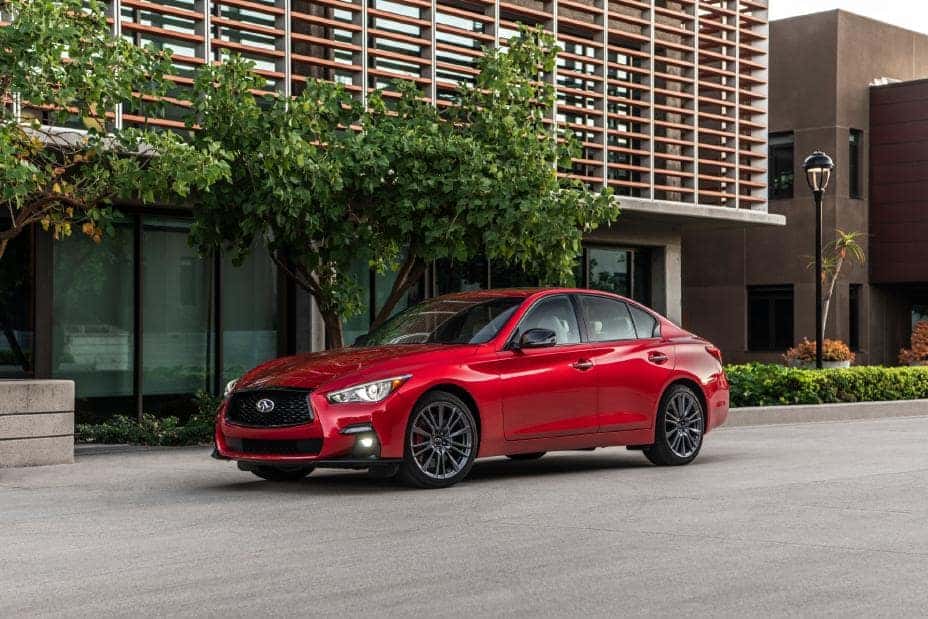 Get New INFINITI Premium Care with a 2023 INFINITI Q50 Order
With the 2023 model year of various INFINITI models starting to be available in the United States, interested customers can get a new comprehensive maintenance program to go along with their new purchase. Known as INFINITI Premium Care, buying a new 2023 INFINITI model includes three years of complimentary coverage for a variety of maintenance procedures. For a quality sedan that excels in delivering an upscale ride, the 2023 INFINITI Q50 will make your everyday Colorado trips remarkable. Mike Ward INFINITI near Denver would like to share with you why you should get excited about the newest benefit for a 2023 model year INFINITI purchase!
INFINITI Premium Care & the 2023 INFINITI Q50
INFINITI Premium Care Benefits – With the purchase of any 2023 model year INFINITI vehicle, you get the new INFINITI Premium Care program included. What do you get with this comprehensive program? How about three years of complimentary inspections, oil changes, and tire rotations at our Service Center? Striving to keep the ownership of your vehicle as hassle-free as possible, any 2023 INFINITI model will be an excellent choice thanks to knowing that you have extensive coverage with your purchase!
The 2023 INFINITI Q50 – The Q50 has always been a trusted mainstay of the luxury brand with its sleek exterior, upscale interior, and impressive performance. With the 2023 version of the Q50, you will adore the continued pursuit of excellence that the sedan offers. Propelled by a 300-horsepower engine and equipped with exceptionally upscale interior features, even the baseline 2023 Q50 provides a memorable ride. For drivers who love to maximize their performance potential, the deluxe RED SPORT 400 trim takes the same engine as the baseline Q50 and amplifies the performance to 400 horsepower. 
Mike Ward INFINITI – Why choose Mike Ward INFINITI for your luxury vehicle shopping needs? If you want to have a customer-focused approach to the vehicle purchasing or leasing process, you can count on our dedicated sales professionals to work with you every step of the way. Their friendliness and patience while discovering what you want most from your luxury vehicle are widely regarded by our local Denver Metro consumers. We pride ourselves in being a leading choice for discerning clientele who deserve superior service to go along with their equally superior vehicle. 
(Photo Credit: INFINITI)