Get the Right Tires at a Great Price at Mike Ward INFINITI Tire Store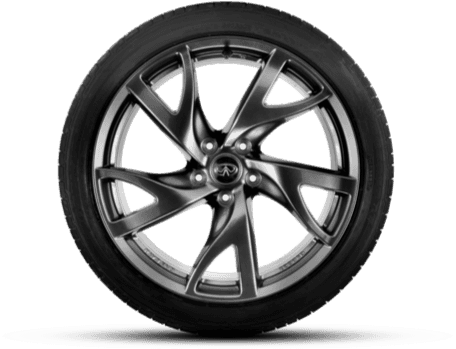 Finding the perfect tire for your vehicle means having a more comfortable and efficient driving experience.  We know that is important to you, and that is why it is also important to us at Mike Ward INFINITI Tire Store in Highlands Ranch, Colorado near Denver.  We stock a super selection of top brand tires to fit your INFINITI model perfectly.  Our tire experts can help you figure out which tires will best meet your needs as well as fitting your INFINITI model.
Our Tire Store is proud to offer affordable, competitive pricing on our quality tire selection.  In fact, if you find a better price on the exact tire we have for your vehicle, we will match it.  Or, if you find the better price after purchase, we will refund the difference.  Proof of pricing required and some exclusions apply.  Please contact our Tire Store staff for more information.
Another great benefit of the Mike Ward INFINITI Tire Store is our included Road Hazard Coverage.  This helps cover the cost to repair or replace a covered damaged tire.  Most other tire installers charge extra for this service but we include it with our eligible tires.
We also offer specials on our tires at times, including now!  Save $70 on purchse of four eligible tires (Bridgestone and Michelin) through July 31.  Contact Mike Ward INFINITI Tire Store for details.  Visit our website to use our tire store tool to find the best tires for your vehicle.  Just enter the year, make, model, and trim for your vehicle and let our tire finder do the rest!