Amazing Lease Offers Available at Mike Ward INFINITI Near Denver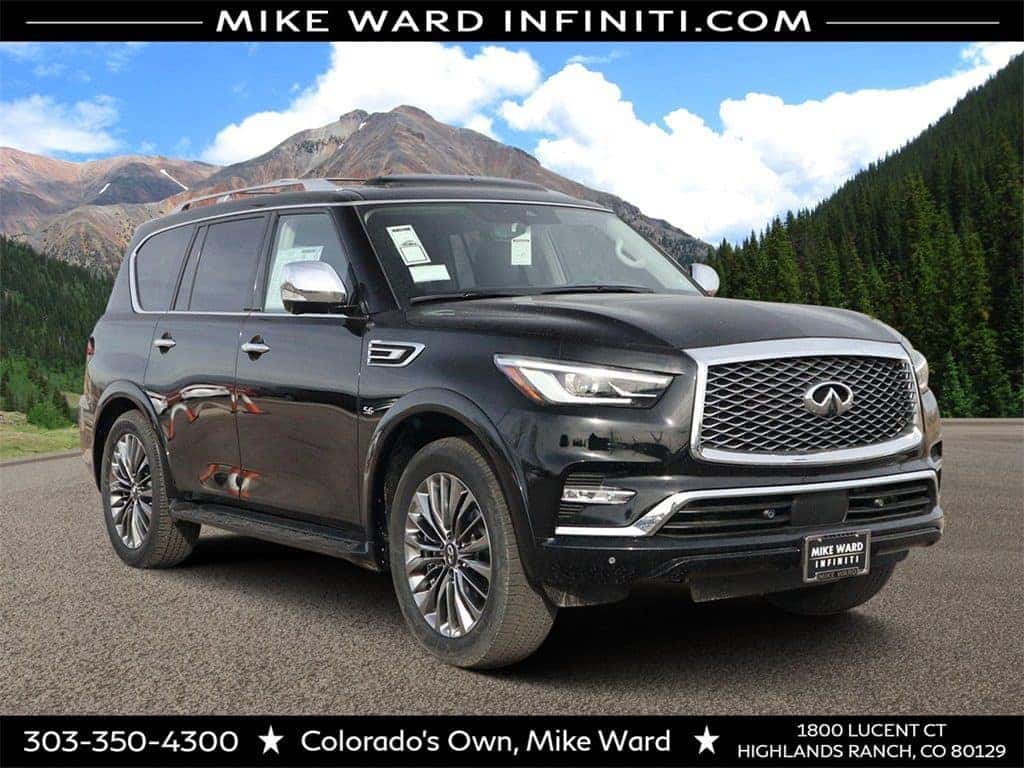 Leasing a vehicle is a great option for those who want lower monthly payments and like to change vehicles more often.  When the lease is up, you can turn the vehicle in and choose a different vehicle to purchase or lease.   Beginning a leasing journey can start today at Mike Ward INFINITI near Denver, Colorado.  Our dealership is currently offering three free lease payments on a range of 2020 INFINITI leases to start your new lease off on the right foot.   (Offer valid with approved credit.)
Currently available in the Mike Ward INFINITI lease inventory are the Q50, Q60, QX50, QX60, and the QX80.  With this range of models, finding the perfect INFINITI to lease is an adventure!  There are twelve 2020 INFINITI Q50s, five Q60s, thirty-three QX50s, thirteen QX60s, and five QX80s to choose from.  There is a wide range of classy color options and impressive user technologies.   
While these INFINITI vehicles have amazing lease offers, they also include special offers if making the decision to purchase instead of leasing.  Our website will help you to see the prices of leasing versus the price of monthly payments with purchase.  One major difference between leasing and purchasing also comes in the form of down payment; with a lease, there is generally no or a very low down payment while there is usually a larger down payment when purchasing. 
Whether you are in the market for a fuel-efficient and stylish sedan, a capable and luxurious crossover, or a family-friendly SUV, the range of INFINITI models available can easily fit the needs and wants that you may have.  Both the Q50 and the Q60 boast sleek lines and impressive fuel economy.  The QX50 and the QX60 both offer a variety of innovative driver-assistance technologies and advanced safety features.  The QX80 is a spacious option for you and the family, without sacrificing for style and features. 
Our staff at Mike Ward INFINITI is standing by to assist you with your decision on leasing or purchasing your brand-new INFINITI car, crossover, or SUV.  We even offer a 'buy from home' option so you can go through the process from the safety of your own home!